JV Hacking Blog
Get Proven Insider Tactics For Skyrocketing Your Business
Through Wildly Profitable Joint Ventures
Who Do I Take Care Of First & Why?!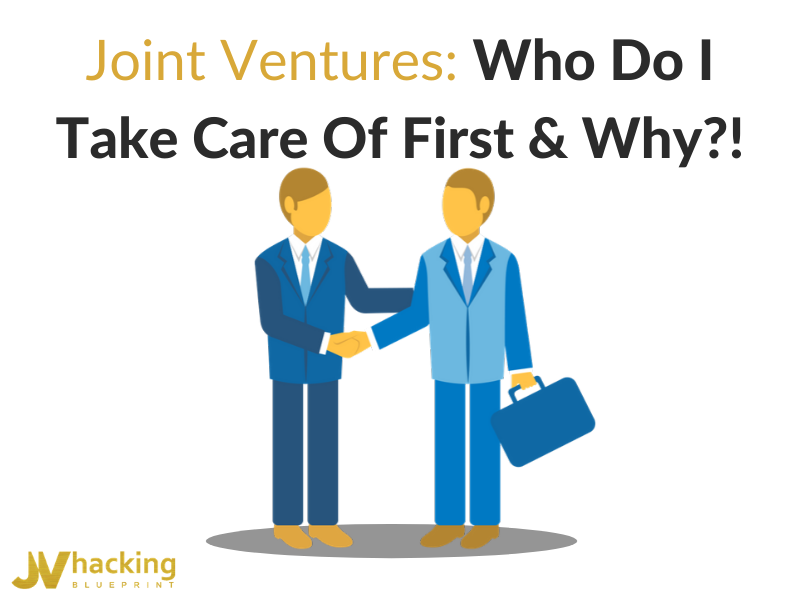 One of our loyal clients, Mark Porteous in Orlando, Florida, who has been successfully using the JV Hacking software for small promotions is now preparing for a big JV launch later in the year. He is representing a larger player who has about 400 affiliates lined up to promote their new product!
That's both exciting and daunting. The opportunity is huge, but so is the stress. On one of our mastermind calls, Mark asked a very important question: "How do I deal with reciprocals?"
Important, right? And just in case anyone is not clear on what a reciprocal is, here's the layman's definition. In JV marketing it is very common for business owners to request other business owners to promote their product. It is equally common for the person who is asked to request a reciprocal promotion in return. It becomes a "you promote for me, I'll promote for you" arrangement. The common term is a "reciprocal", often referred to as a "recip" for short. During large JV launches, "recips" are expected, especially among bigger players. This is one of the reasons why JV Hacking teaches to be organized way ahead of time when doing a launch--and the software handles that for you, by the way.
Back to the question. Logically, it might seem difficult to do recips for 400 people. So how does Mark manage this issue? Here's the most important rule when it comes to reciprocals:
Set your criteria for reciprocals up front.
What do we mean by this? In order to protect the integrity of your list as well as your business, it is imperative that you work out the proper criteria that you will use before you agree to do a recip for someone else. Some common criteria that we use include:
Make sure that the product to be promoted is a good fit for your list.

Check that the product does what it promises properly.

Verify that the business owner has adequate customer service.

Confirm that the business owner's offer converts well--such as by using a minimum EPC (Earnings Per Click) dollar amount.



If all of the above criteria are met, then you can commit to recips up to the same amount of traffic that the business owner sent you--AND, it never becomes an issue. Everyone wins, as long as all of this is laid out up front.
With that said, here are a couple of other key points to bear in mind:
First, note that not all affiliates need a recip nor ask for one. There are affiliates who make money promoting other products and don't have a product of their own. There are affiliates who are not ready to do a launch and therefore don't ask. So the first thing you want to do is figure out who doesn't need a recip at all. Those come off of your "recip list."
Second, you must take care of your best partners. Think about it. If you have a great partner who does well for you, and you support them and do well for them also, this establishes the foundation for a long-term, successful relationship. You will be doing business together for years. Therefore, be sure to honor your best partners. Slot them into your recip calendar right away.
Third, and this is very key--it is crucial that you do what you committed to doing. If you said you were going to promote for someone, you need to do that. However, here's the good news. Most people don't have JV Hacking to help them manage their business and therefore are not that organized. Therefore, you are not always under an obligation to meet a specific timeline unless you committed to one. You do these recips when you can, in a manner that does not burn out your list.
As always, we want to do what's right and what is fair. At the same time, you need to run your business properly. Sending too many emails to your list or saturating your social media channels with offers can cause your tribe to get tired or worse, angry. This serves no one because you will not get the results that you want and neither will anyone else. By following the guidelines set forth above, you can do well by your partners and for yourself--a real win-win--in the spirit of a true JV partner!
Thanks, Mark, for a great query--and to everyone else, keep the questions coming!
To your JV Success,
Ridgely
---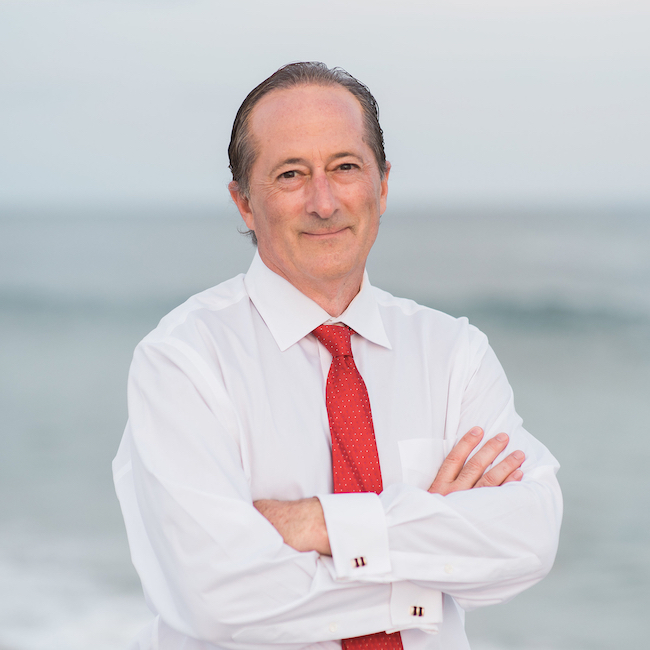 Ridgely Goldsborough started his first business at age 16 - and has since founded 43 companies and written 16 business books. His prolific profile has earned him millions of dollars and a vast network of JV partners - which he taps into often to execute some of the digital marketing industry's biggest JV launches. And while he often speaks at high-end masterminds and events around the world, JV Hacking marks the first time he's sharing his proven JV strategies in public.
---