JV Hacking Blog
Get Proven Insider Tactics For Skyrocketing Your Business
Through Wildly Profitable Joint Ventures
The Launch Series (#3) Crush Your Pre-Launch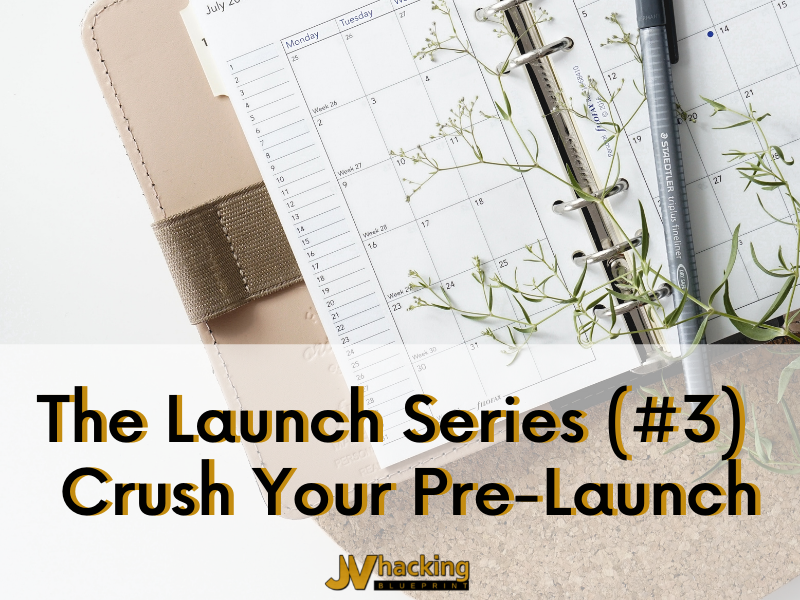 "Successful negotiation is not about getting to 'yes'; it's about mastering 'no' and understanding what the path to an agreement is."
Christopher Voss
NOTE: This is the third in a comprehensive series on Launches. Catch the entire series over the next few months.
____________
As you approach the date of your launch, it's important to communicate with your affiliates, both old and new. You have to keep selling them on your launch and keep them engaged. It's as important to build excitement with your JV partners as you do with your prospects.
But guess what? Hardly anyone does this and that's why it can be a huge advantage for you.
Here's what most people do. They get their affiliates signed up. They start the pre-launch and then communicate with their affiliates to generate interest. That's too late. If you don't have a big first day of pre-launch you're dead in the water. Rather than waiting for launch day, why wouldn't you want to fire up your affiliates during pre-launch? If you get a big surge on your first day of pre-launch, you bring in more JV partners. When people that have not mailed for you, or even signed up as affiliates receive 10 emails about your launch out of the blue, they will immediately worry about missing out and want to get in on it. To really hit your launch out of the park, you need to hit that first day of pre-launch with a vengeance.
Imagine that your launch is going to begin on a Monday. That means that people can start mailing at 12:01 AM on that day. Because people want to mail first, there will be a mad rush so that those who mail get their leads coded to them. Because many people are on multiple lists, it's a big deal and worth a lot of money to make that happen early. From your perspective, it doesn't really matter to you as much because you're going to get the traffic regardless of which partner mails first. However, that strong start sets up the whole launch for success.
To rev the whole thing up properly, I always say in my communication to affiliates to not mail before midnight because tracking is not turned on. People have to wait until midnight or first thing in the morning. It works fantastically every time and we incentivize people with prizes and competitions. Generally, we use set prizes such as if you put 500 leads into the system you get X or if you put in 1000 you get Y. Anyone can hit these marks and the rewards are not limited to the top five or ten. This is most effective during a pre-launch period. Sometimes, we even do an extra prize for the most opt-ins in the first 24 or 48 hours. We constantly incentivize our affiliates to mail early in order to kick off a big start. Open competition is an easy way to do that.
The fear of missing out is such a powerful motivator. It generates a ton of social proof. When people get a slew of emails about a promotion from marketers they respect, they think: "Wow--this must be amazing." They want to be a part of it because of the social proof. Crushing your pre-launch is the best way to ensure that your actual launch goes well. Use this strategy and enjoy the rewards.
Glen Ledwell is the co-founder of JV Hacking, the revolutionary program and software that teaches affiliates how to make a fortune doing Joint Venture Marketing. Find out more at www.JVHacking.com.

---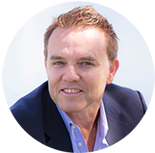 Glen Ledwell is a serial entrepreneur with a diverse background of experience. Since 2007, Glen has been the co-founder & the CEO of Mind Movies, where he continues to be the driving force behind all the marketing strategies. In the first 3 years of being online, he took the company from $0 - $6 million SOLELY through Joint Ventures. To date, he has generated in excess of $50 million online, in which $25 million of that has been purely from Joint Ventures.
---