JV Hacking Blog
Get Proven Insider Tactics For Skyrocketing Your Business
Through Wildly Profitable Joint Ventures
Mike Filsaime - From Developer to Guru Marketer - PART 2



Digital Marketing Revolution Expert Series
Mike Filsaime - From Developer to Guru Marketer - PART 2
Check out this video as Mike shows you how to make money online using your expertise and unique strengths, and much more:
In this video, you will explore:
If you're passionate enough about your product, others will pay for it

How to never limit your earnings

How the post-COVID world impacts you

Why now is the time to work for yourself

Buying at wholesale and selling at retail

How to plug and play your passion

The best time ever to start an online business

And much more
Watch your inbox for more for Part 3 from Mike Filsaime from The Digital Marketing Revolution, with more great material!
---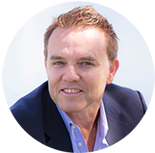 Glen Ledwell is a serial entrepreneur with a diverse background of experience. Since 2007, Glen has been the co-founder & the CEO of Mind Movies, where he continues to be the driving force behind all the marketing strategies. In the first 3 years of being online, he took the company from $0 - $6 million SOLELY through Joint Ventures. To date, he has generated in excess of $50 million online, in which $25 million of that has been purely from Joint Ventures.
---